"All this has happened before, and it will happen again"
- Battlestar Galactica -
The LOTNA Calendar
Each year LOTNA publishes a calendar, featuring our members recreating scenes from Sci-Fi movies, shows or cult TV. For example, The Avengers, Harry Potter, Torchwood, Firefly, Time Tunnel, Back to The Future, Doctor Horrible's Sing-a-long Blog, Shaun of the Dead, Star Wars, Supernatural and many more!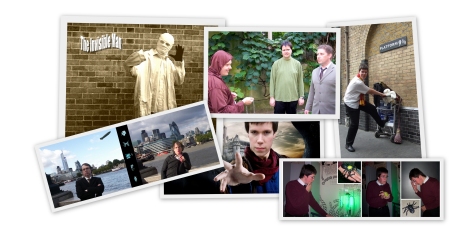 Photos are taken through out the year, coordinated by Victoria and Janine and only revealed to everyone when the finished calendar is given out at our Christmas party. Check out some of the behind the scenes photos from some of the shoots!
Battlestar Galactica, Star Wars, Mixed Photos