"I've seen things you people wouldn't believe. Attack ships on fire off the shoulder of Orion. I've watched c-beams glitter in the dark near the Tannhäuser Gate."
- Roy Batty, Blade Runner -
Our Productions
The LOTNA Calendar
Each year LOTNA publishes a calendar, featuring our members recreating scenes from Sci-Fi movies, shows or cult TV. For example, The Avengers, Harry Potter, Torchwood, Firefly, Time Tunnel, Back to The Future, Doctor Horrible's Sing-a-long Blog, Shaun of the Dead, Star Wars, Supernatural and many more!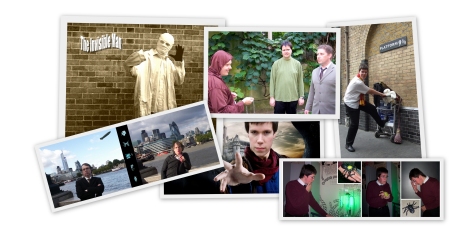 Photos are taken through out the year, coordinated by Victoria and Janine and only revealed to everyone when the finished calendar is given out at our Christmas party. Check out some behind the scenes photos from some of the shoots!
LOTNA'Verse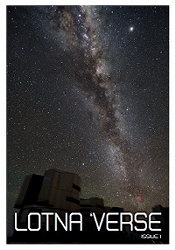 The first issue of our fanzine, LOTNA'Verse was published in July 2013 and is printed by GH Cityprint.
Back issues can be downloaded here
Our Movies
Stardoor SD-1: The Poppies of Doom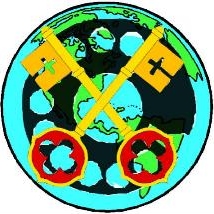 Our Stargate SG-1 spoof, worth it just to have a look at the "girls"!
The X-Spoof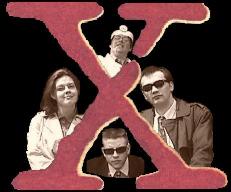 A X files spoof with Mulder And Scrumy as main characters! The truth is here… maybe!
Then check out Sue's behind the scenes gossip here!
Our Audios
The Creature From Another Planet Who Popped Over For Tea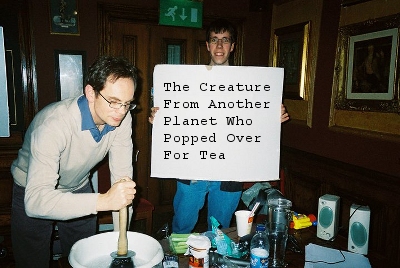 Our "Radio" play recorded at the 2010 Christmas Party
(To save, right click and choose save target as …)
The Convention of Doom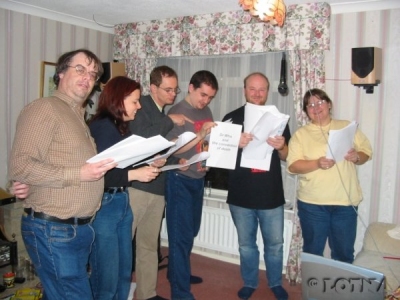 The LOTNA Panto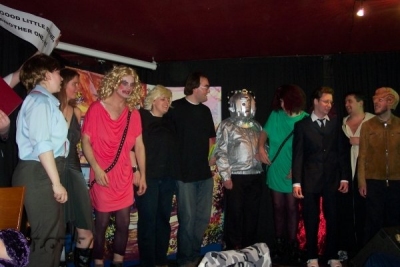 At the 2009 Christmas party, we performed our own geek panto, Captain Jack and the Beanstalk
The Panto Photo Gallery
Behind the scenes commentary by our producer Kelly
Podcasts
Download the LOTNA podcasts!
(To save the podcast, right click and choose save target as …)
Podcast Number 2 - 14th May 2007

Podcast Number 1 - 17th April 2007
The Contact Magazine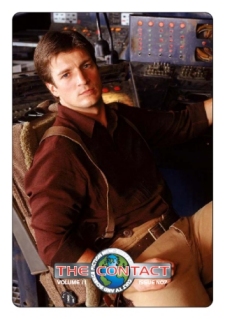 Tony Bailey produced The Contact monthly magazine for 11 years.
With contributions from many LOTNA members it was full of news and gossip, interviews, and reports on events plus fun stuff such as quizzes, a wordsearch and the monthly drabble challenge.
Though The Contact is no longer currently available, you can download and read some of the past issues in PDF format here…
Volume 10 April 2005 - March 2006